Computer Savvy
Details

Written by

The FoolProof Team

Category: Articles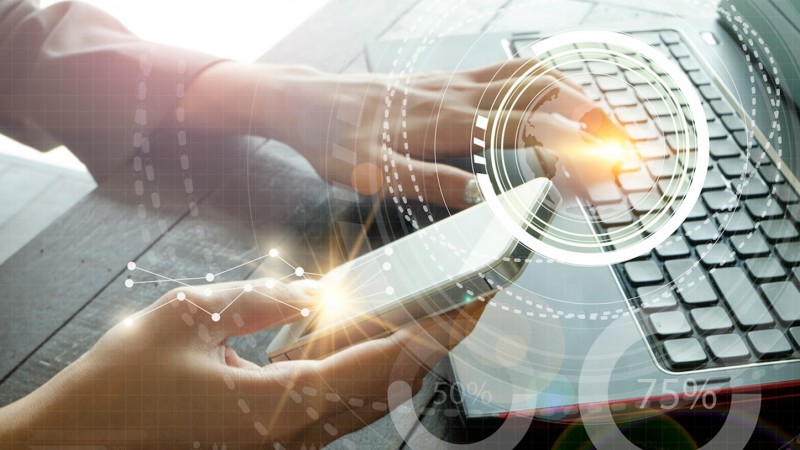 For many of us, computers aren't just a convenience they are a necessity. With that in mind, this section provides some resources on how to stay connected while you go anywhere you want to be. The days of being tethered to your home computer are over. You can use your computer anywhere to manage the business—and fun—of daily living. At the same time, you want to keep your computer and the data on it safe from all threats. The resources in this section can give you a hand in all these areas.
Mobile Lifestyle
Internet Access on the Road
Want to check your email while you are traveling but don't want to take a laptop with you? If you have a smartphone or tablet, you can set up your email on it. Another option is to use your email provider's webmail through the device's browser or through an app.
Public WiFi connections or hotspots are not secure. Don't use these connections for any activities that you need to provide any personal or financial information. If you must use one, connect using a VPN or virtual private network. A VPN encrypts the internet traffic between your device's browser and the VPN service's server. There are many VPN services so read the privacy polices and terms of service before choosing one.
This article from StaySafeOnline provides tips for protecting your mobile device and your personal information that's on it.
Traveling with a Computer
You need to take precautions when traveling with a computer. You need to protect your data and you need to protect the computer itself. If your computer is lost or stolen, you don't want any personal data on the computer to fall into the wrong hands. These tips from the US Computer Emergency Response Team (US-CERT) can help:
Using Public, Friends', or Family Computers
If you don't travel with a computer, then you need access to a computer. You may find "public" computers in libraries, Internet cafes, Airline courtesy clubs or hotel business services rooms. Or you may be using the private computers of friends. When using a computer that isn't yours, check out that its security protections—such as antivirus, firewall, anti-spyware—are up to date before using it for your banking or other private transactions.
For public computers, ask yourself these questions before using it:
Can anyone access the computer connections?
Can anyone install software on the machine—from disc or downloaded?
Can anyone make configuration changes to the software?
Is the guest account an administrative account?
If you answered yes (or "I don't know") to one or more of these questions, then don't use the computer for online shopping, online account access, online banking, online bill pay, or anything else that requires you to enter credit card numbers, a user id or password, or any other identifying information.
Using the Internet to Pay Bills and Get Account Information
One of the drawbacks to traveling for a lengthy period is keeping up with accounts and bills. The Internet makes this task much easier. Access to accounts, statements, and bill payment are all available over the Internet. These resources provide information about accessing accounts and paying bills online.
Our report E-Statements and Managing Your Financial Accounts Online Can Offer Big Benefits provides tips for safely managing your accounts online.
You should also check the web sites of your utility companies, credit card issuers, investment brokerages, and any other company with which you have an account, for account access and payment.
Electronic Banking from the FTC describes Electronic Fund Transfers (EFT).
Making Copies of Important Data (Backups)
How much information do you keep on your computer that you would find it hard to replace if it was lost? Do you have a copy of it stored away from your computer? If you answered yes to the last question, then congratulate yourself. You're one the few who actually make backups.
With computers, it isn't a case of if something goes wrong, but when, especially if you travel with a computer. Backups are a necessity; just ask anyone who has had a hard drive die without being able to get their data off of it.
There are numerous ways to make copies of your important data—burn a CD/DVD, copyfiles to a USB (thumb) drive or external hard drive, backup program, online backup service—to name a few. The best method is the one that you use will regularly.
These articles provide a variety of options for backing up your data.
Keeping Computer and Personal Information Safe and Secure
The news daily reports viruses and other pests that can attack your computer and put your personal information at risk. These resources can help you keep you computer and your personal information secure.
Our reports Enhance Your Online Privacy and Security with These Tips and Protecting Yourself Against Attacks on Computer and Personal Privacy provides tips and tools.
The United States Computer Emergency Readiness Team (US-CERT) publications page has these articles on securing your computer:
Staysafeonline.org, from the National Cyber Security Alliance, has lots of resources to help you stay safe online.
The FTC also offers numerous fact sheets and consumer alerts related to computers and the Internet. Articles include:
In additions to the articles listed above, US-CERT also provides numerous cyber security tips including: