Travel and Leisure
Details

Written by

The FoolProof Team

Category: Articles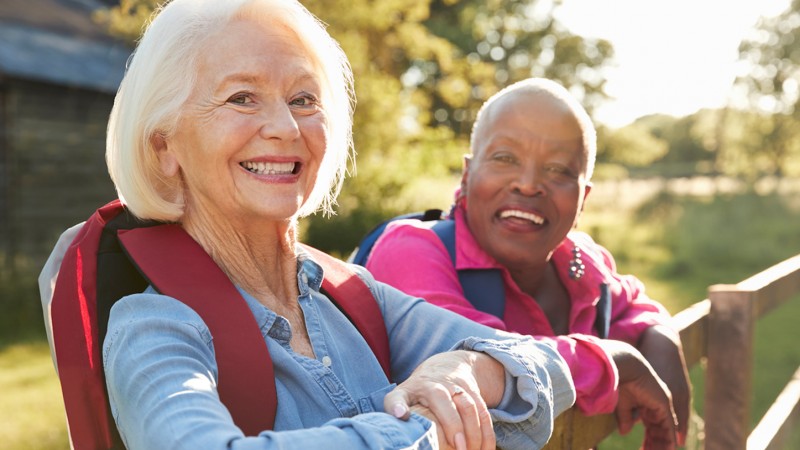 How can you find the best deals on travel? How can you separate the travel deals from the scams? What's your favorite leisure activity? Walking and hiking? Cycling? RVing and camping? Crafting? Genealogy? Check out resources here on these topics and more.
Travel Deals & Scams
Traveling should be fun and carefree but all too often the "good deal" doesn't turn out to be much of one. How can you keep the fun and carefree in your travels? Do your homework up front and then be prepared for the unexpected.
Travel Scams
Some "deals" are actually scams. These resources will help you avoid various scams.
Travel Insurance — Do You Need It?
Travel insurance can have several components that can be included in a single policy or purchased separately. Because policies can vary widely, read them carefully (especially the fine print) to see what is covered and what is excluded. These are the major types of travel insurance:
Trip cancellation/interruption will cover you if the cause of the cancellation/interruption is on the policy's list of acceptable reasons. Some policies only cover medical reasons. Pre-existing medical conditions may be excluded. Make sure the policy includes supplier default which pays if the company that you booked the trip with goes out of business.

Baggage insurance/personal effects will cover you if your baggage or personal effects are lost, stolen or damaged during the trip. This is very expensive insurance — about $50 per year to insure $1000 worth of personal belongings for a week. Before purchasing this insurance check out what other coverage you may already have such as off-premise theft in your homeowners/renters policy. If you are taking expensive equipment on your travels, look into adding an endorsement to your homeowners/renters policy.

Emergency medical assistance/emergency medical evacuation covers medical treatment and transportation elsewhere for treatment. Before purchasing check out what your health insurance already covers particularly for traveling abroad.
If you are considering purchasing travel insurance, most experts recommend that you should first check your homeowners/renters and health insurance policies to see what they cover. Then you can decide if you need to purchase travel (or other) insurance to fill in any gaps.
These resources have more information about travel insurance.
Travel Insurance Benefits from FindLaw.com describes the different types of travel insurance and what they cover.
Travel Insurance: What You Need to Know Before You Buy from Frommer's provides tips to help you decide if you need travel insurance.
Activity Interest Groups and Resources
There are thousands of sites covering thousands of hobbies, recreational activities, and other leisure time pursuits. This section can only cover a very small percentage of these sites.
The section below contains resources for these activities:
Walking, Hiking and Trekking
Camping and RVing
Our RV Guide provides you tools and resources to make your RV experience pleasant.
National Parks Guide from the National Park Service of the U.S. Department of the Interior allows you to search for a national park by name, location, activity, or topic.

Recreation.gov is a one-stop site for information about publicly-managed (primarily federal agencies) recreation sites. Other links include state tourism sites, reservations, national recreation trails, national scenic byways, and recreation maps.
Cycling
Arts and Hobby Groups
Genealogy
History Buffs
Best of History Web Sites has annotated links to over 1000 history web sites.
eHistory has over 130,000 pages of historical content, 5300 timeline events, 800 battle outlines, 350 biographies, and thousands of images and maps.
History Resources from the ipl2—numerous annotated links.
Cyber Fun for the Active Mind
Use it or lose it applies to the mind as well as the body. These sites provide stimulating entertainment that will help you use it.
If you like crossword puzzles, then here are two sites that provide daily puzzles: WebCrosswords.com and BestCrosswords.com.
For another type of word puzzle, try Crickler. The creators call it a crossword puzzle for the computer age. The site also has a puzzle called Enigma – try to unscramble a quote by swapping 2 letters at a time.
Jigzone provides free online jigsaw puzzles. You can choose the level of difficulty from 6 to 247 pieces—the bigger the number the smaller the pieces. Choose the puzzle of the day or from the gallery with over 800 pictures and 32 puzzle cuts. We have hooked many friends on this one. You do not need to register or sign in to work the puzzles.
Word of the Day from the Oxford English Dictionary Online. Add a new word to your vocabulary.
You can also find many fun games in the app store on your tablet, smartphone, or other digital device.