Can You Work Your Way to a High School Diploma?
Details

Written by

Tracy Scott

Category: Articles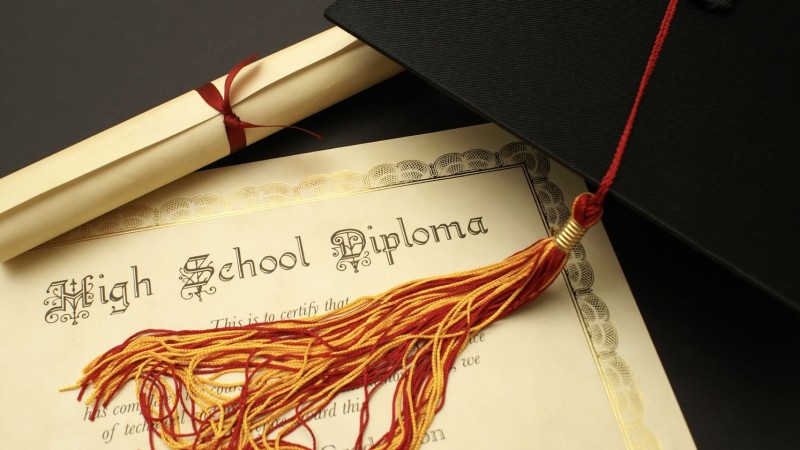 Social Media Ad
Get your high school diploma today!
Don't waste time with boring classes!
Work experience = Diploma
Call Now! 555-123-4567
Can you spot the lie in this social media ad? Can you spot the truth?
When something sounds too good to be true, it usually is. One common tactic criminals use to outwit their victims is to include a kernel of truth in the scam to make it sound believable. Fraudsters are smart, but you can outsmart them.
No state will allow you to obtain a high school diploma on work experience alone.
When you're working to support yourself, and maybe a family as well, finding time to earn your high school diploma is hard. You might need to take classes that don't fit your schedule. And who has time to study? So when ads like this one pop up, they can be tempting.
Tempting Ads
Let's see what happened when Jeremy, a full-time employee and father of two, responded to the ad.
Jeremy called the phone number and listened to a recording that directed him to www.DiplomaNow.com:
---
Welcome to Diploma Now!
We've helped over 100,000 people get their high school diplomas in as little as 24 hours.
If you've worked for five years, use your life experience to get your diploma now — and save fifty dollars off our already low diploma fee. No classes or testing required. Just submit your work history details.
No work experience? Take our free one-day prep class and pay the normal diploma fee.
Our high school diploma program and testing are approved by the U.S. Bureau of Labor Statistics.
Get your high school diploma for only two hundred and ninety-nine dollars. Pay in full and take your test online in the comfort of your home. You can even save fifty dollars with life experience credit.
Visit us at www.DiplomaNow.com today!
---
The Truth
Fortunately, Jeremy saw past the lies and discovered the truth after doing some basic research.
| | |
| --- | --- |
| Take your test today or tomorrow | Legitimate exams are offered at preset times/dates; never on-demand. |
| Our testing is approved by (government agency) | Programs and tests are approved by the state. The federal government isn't involved. |
| Diploma fees | Programs may charge for test administration and classes, but not for the high school diploma itself. |
So what was the main lie in the ad Jeremy saw?
Work experience = Diploma
There was a kernel of truth in the social media ad, but only a few states let you use work experience to earn credits toward your high school diploma. The credit you can earn is limited — and it's not automatically accepted. The experience must meet state requirements, which often involve certification or licensure in the field of work. No state will allow you to obtain a high school diploma on work experience alone.
To learn more about legitimate high school diploma equivalency options, contact your local community college or state's Department of Education. You can find the names and contact information for the education agencies in your state by visiting the U.S. Department of Education website. They can direct you to the tests and programs that meet the requirements of your state.