Apple/Android Pay: Mobile Payments on the Rise
Details

Written by

Will from Holland

Category: Articles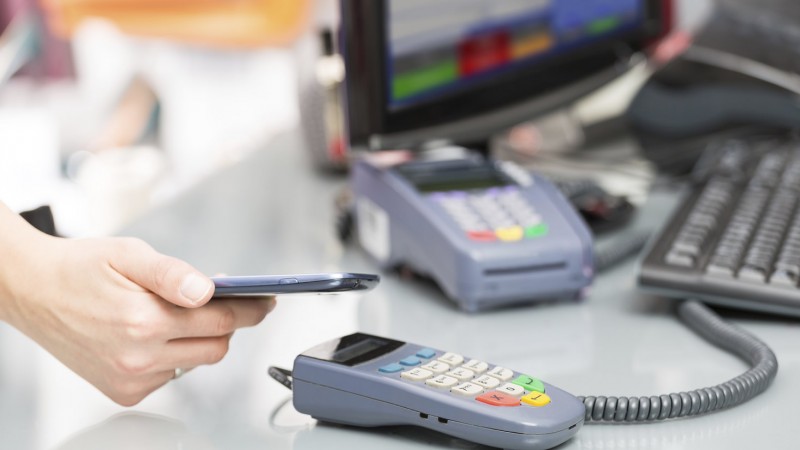 Using some form of mobile payments is becoming more and more popular. And if you're not already, before you know it you will be using your phone to pay for stuff. With the iPhone and Android phones controlling over 90% of the market, experts anticipate it won't be long before most people will be using a mobile payment service.
Sounds fun, doesn't it? And easy, too! No more carrying around that wallet with all the cards—and all that money.
What's Happening in the Mobile Payments Arena?
You can pay using your mobile phone in a lot of places already (Subway, Best Buy, Walgreens and McDonalds). And in the not so distant future, many merchants around the country and throughout the world will follow suit. A lot of merchants already have contactless credit card technology available, so the shift to paying by phone isn't all that complicated. In addition to store purchases, you can also use your phone for "in app" purchases as well as buying stuff online.
You can already use your phone to make mobile payments if your phone has an NFC chip (Apple Pay & Android Pay). Most newer phones already have these chips integrated, like the new iPhone 6 and many Samsung, HTC, LG and Blackberry devices. (Here's a full list - beware, there are ads!)
Other ways to pay with your phone are via a mobile app and GPS tracker (Square Wallet,) or via email (PayPal's Venmo). VISA and MasterCard have the availability to use an app and "tap" the store's payment station. Apple recently released the Apple Watch as a new way to pay also. It links to the user's iPhone 6 and allows them to hold the watch close to a payment station in order to purchase the item.
That's Great and All, and Very eEsy, But How Does It Work?
Most mobile payment options digitize and replace your credit card information with a generated number called a "token" on your phone and is unique to the card. When making purchases your phone sends this encrypted "token" to the wireless payment station. When using your phone at the terminal, your information is not shown on the screen, which minimizes the possibility of a data breach.
There still is some risk:
Your credit card information stays safe at all times, as long as the company you're dealing with safely stores the data. If they get hacked—just like with other credit card hacks—you may find yourself at big risk of losing money.

If your phone is stolen or lost, a thief may be able to use your phone to make purchases, depending on the situation. But if you use Apple Pay or Android Pay (Google Wallet), you can remotely lock your device and clear your data off of it. If this were to happen to you, you must remember to cancel your credit card ASAP, just like if you lost your wallet.

Are there other disadvantages of paying mobile?
The main inconveniences are businesses not accepting mobile device payments or if your phone battery dies while you are shopping or making a purchase.

What can you do to avoid that? Before going out, do an Internet search for the business' mobile payment availability; make sure your battery is charged... and bring your wallet regardless. Pretty easy, right?
Well, that's it for now. Be sure to read up on some more resources on this website before you make the switch to mobile payments. You should be safe and sound while enjoying the perks of a wallet-free shopping spree.
Cheers, Will