Sink Student Loan Scams as Payment Freeze Thaws
Details

Written by

Tracy Scott

Category: Articles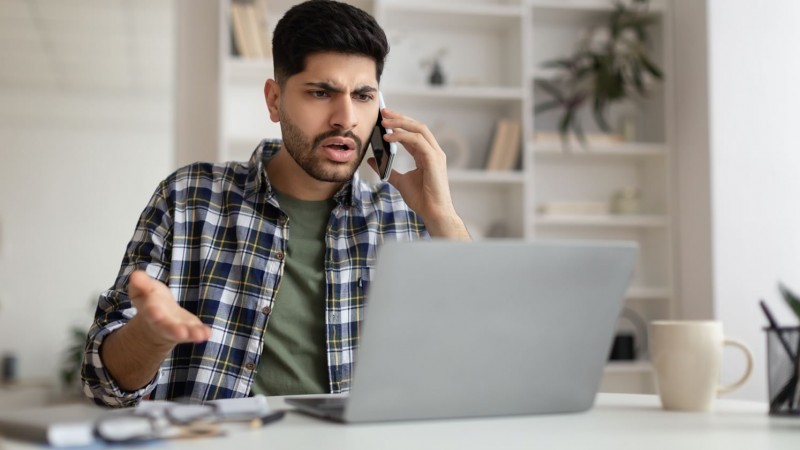 It's not the end of an ice age, but it sure feels like it.
The federal student loan repayment freeze is ending this fall. With the pause melting away, slick scammers are already flooding consumers with phony debt relief scams. Crooks pretend they can rescue unsuspecting borrowers from the rising water of payments by claiming special knowledge that could help their finances. Don't get swept away by their lies.
After months of making payments to the third-party account, Paul notices that his student loan balance remains unchanged.
Paul graduated from college five years ago with $40,000 in student loan debt. While scrolling through emails on his laptop, he eyes a notification that piques his interest. The subject line reads "Exclusive Student Loan Consolidation Offer."
(Email message)
Congratulations! You have been selected as one of the lucky recipients of our new student loan consolidation program designed to help borrowers concerned about resuming payments this fall.
We only need your Social Security number, full name, address, and FSA.gov login information so we can check your eligibility. Call us at 888-NOT-SCAM today!
(Paul dials the number)
Scammer: Hello, this is Alex with the Federal Student Aid Department. How can I assist you today?
Paul: Hey, I'm calling about the student loan consolidation program.
Scammer: Absolutely. Let's confirm your eligibility.
(Paul reluctantly shares the sensitive personal information described in the email.)
Scammer: Thanks for providing those details, Paul. Congratulations, you qualify! Now, to access our exclusive loan repayment reduction plan, we'll need you to make payments through a third-party account for security purposes.
(Fast forward to March 2024)
After months of making payments to the third-party account, Paul notices that his student loan balance remains unchanged. His application for a new credit card was also declined last week. Paul decides to contact the loan servicer listed on his official student loan paperwork to ask about the consolidation program.
He learns there's no such program linked to his student loans. Plus, a review of his credit history report reveals someone has been using his personal information to open new financial accounts.
How to Protect Yourself from Student Loan Scams
Three simple actions could stop scammers from accessing your personal information as you prepare to resume student loan payments – no life preserver needed.
Update your studentaid.gov profile and inform your student loan servicer of any changes to your contact information.

Stay alert to your email inbox or U.S. postal mailbox for communication from the U.S. Department of Education. Borrowers should receive written notification of their new due date, payment amount, and other loan details at least 21 days before the first payment is due.

Remember that federal agencies rarely contact you out of the blue with special offers or programs.
If you suspect a student loan repayment scam, report it at studentaid.gov.