Job Hunting? Avoid Getting Scammed with These Tips
Details

Written by

Remar Sutton

Category: Articles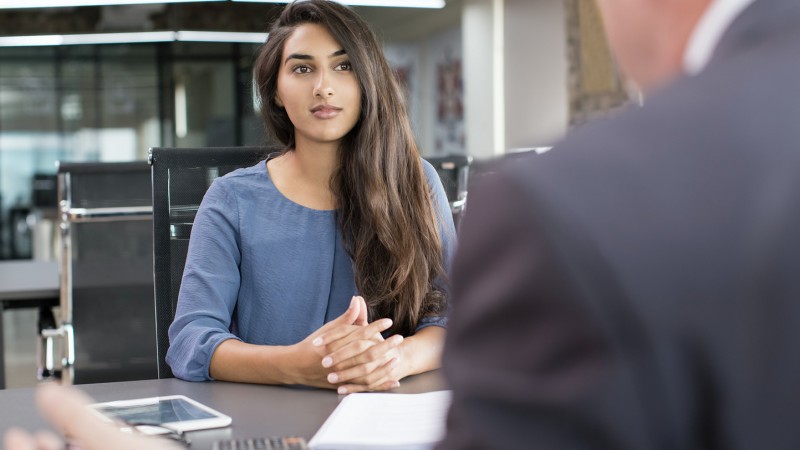 Job hunting is stressful enough without having to worry about getting caught by scammers. Instead of offering you a job, scammers want your money and personal information.
In addition to being aware of scams, you should know what a prospective employer can and can't ask you or require you to do.
They'll use fake websites and fake job listings as bait. The websites have an address and a look that is similar to a legitimate company. The fake job listings direct people to the fake site and are posted on popular job sites. While those job sites take steps to try and prevent and remove the posting of fake listings, some unfortunately slip through.
Warning Signs
Here are some warning signs to look out for while job hunting:
They contact you through non-company email domains and teleconference applications.
The pay offered is higher than is typical for the job.
You are offered the job immediately after a quick phone or online interview.
The job requirements and description are vague. In some instances, so vague that almost anyone qualifies.
Interview will take place using an instant messaging service.
Emails don't include the company name, address, and phone number.
They want you to pay upfront for a background check, credit report or other information.
They want you to pay them to get the job.
You have to buy the software of equipment you need to the job from the company.
The job isn't posted on the company's website only on the job site.
They request credit card information.
They want you to use your bank account or open a bank account to help them conduct business.
How to Protect Yourself
It can be difficult to detect these scams because scammers request the same information as legitimate companies. Protect yourself with these tips:
Search for information about the company, using only the company name - if multiple sites appear, that could indicate the job listing is fraudulent.
Initial contact may be by email, but subsequent contact should include phone calls and even video.
If your requests for more information such as specific details about the job are ignored, blown off, or you are given vague answers, look elsewhere.
If it sounds too good to be true, it probably is.
Don't be pressured into making a quick decision or giving out your personal information.
Trust yourself.
Do your research, ask questions, and pay close attention to the answers.
Stop the process if you aren't comfortable.
Do not provide personal and bank account information until you are hired. Then give it only to the appropriate person or department, such as payroll or human resources.
In Addition
In addition to being aware of scams, you should know what a prospective employer can and can't ask you or require you to do. For example, it is illegal to discriminate against someone because of their race, color, religion, sex (including gender identity, sexual orientation, and pregnancy), national origin, age (40 or older), disability, or genetic information.
More information about this issue is available from the U.S. Equal Employment Opportunity Commission (EEOC). These links provide detailed explanations.
Here's to a successful job hunt!