Are You Getting the Most for Your Vacation Dollar?
Details

Written by

Remar Sutton

Category: Articles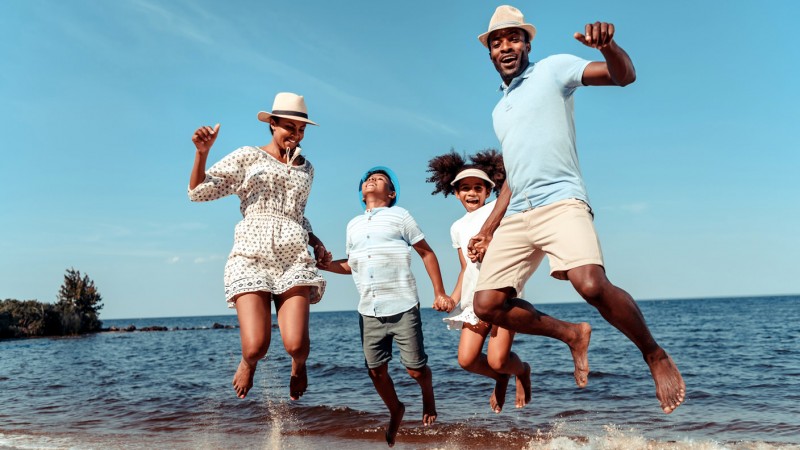 Tips for Getting a Great Vacation at a Great Price
Are you already thinking about a summer vacation? Getting away from the daily grind can be refreshing and energizing. Too often, that feeling lasts only until the bills arrive. Then buyer's remorse strikes.
Taking a little time to plan your vacation using these steps can help save you money and it can help you have a better vacation.
You can avoid spending more than you can afford on this year's vacation—or any vacation. All you have to do is ask yourself the right questions and invest some time in planning. That may sound like drudgery—particularly when a TV ad promises a dream resort vacation for "one low inclusive price" if you call immediately. Stop before you pick up that phone. Planning done right can be a fun treasure hunt. A little time spent exploring your options online and via phone can save you big. Here's how to do it.
1. Preplan—Preview Your Needs, Wants, and Requirements for Vacation
Before you start looking at vacation options, set the parameters for your search by answering a few questions.
Where would you like to go? Choose at least two options. One might be a road trip fairly near your home. Another might be a trip farther away, perhaps to a family resort.

What budget can you afford for a vacation?

When can you go? Can you be flexible about the time of year you go? How about the days of the week?

Who is going on vacation? If this is a family vacation, how many people and what are their ages?
2. Set a Budget
Deciding how much you have to spend before you select a vacation venue is the best way to save overall. Charging vacation expenses now and paying them later invariably leads to spending more. You are certainly more likely to make impulsive and uninformed buying decisions, an expensive way to operate. (See our recent series on Gullibility Buying Decisions to learn why.)
Save ahead to pay for vacations. For example, set up a dedicated savings account at your credit union and have a set amount direct deposited from your regular account each month.

Have a yard sale and put the proceeds into the vacation fund. Or sell items you no longer use or need on eBay or other sites.

Involve family members in looking for savings to put toward the vacation fund. Kids, for instance, might contribute some funds from special efforts such as babysitting or doing extra chores for you or for neighbors.

If you're considering borrowing to pay for your trip, talk with your credit union about budget-friendly options. They'll help you get the right loan type with the best rate and terms to fit your financial situation.
3. Be Flexible
Decide how flexible you can be in certain aspects of vacation planning.
Going to vacation locations during their "off" season usually means saving money on transportation and lodging. Many resorts offer lower prices and package deals during off seasons or "shoulder" seasons. Cruise lines typically offer lower prices on "repositioning" cruises when they move from summer to winter routes and back again.

Airfares can vary widely depending on the days of the week you fly. Tuesday and Wednesday are usually the least expensive days, for instance. The time of day you fly may also make a difference.

Staying outside a popular locale rather than right in the center may offer savings. For example, staying at a motel, bed and breakfast, or vacation rental a few miles outside a popular resort or city may save hundreds.
4. Research and Compare Options
Here's where the fun of finding savings really starts. You've picked a couple of vacation locales, activities, and schedules that fit what you want in a vacation and that you estimate are within your budget. Now let your fingers wander the keyboard to compare many different options.
Use consumer review sites such as TravelAdvisor.com to help you compare options, particularly for hotels.
5. Compare Package Deals to Do-It-Yourself
Sometimes a package deal—whether offered by a resort, travel agency, or online aggregator—can be a good deal. But you won't know unless you break down the parts and compare them. If you have a family of four or five, for example, then booking a vacation rental home may enable you to save more and have more space and more flexibility in dining than a package vacation.
6. "Go Local" at Your Vacation Locale
What this means is that you should look for deals, particularly for dining, entertainment and recreational activities, specific to the local area using online resources. Sign up for Groupon and Scoutmob, for example. Check websites of local news outlets, visitor's bureaus, and city and county government for current activities, coupons and the like. Ask local residents, such as shop salespeople, where they like to eat and what they like to do. Use Yelp.com and other review sites to gauge the quality of the service, locations, or activities.
All Set? Let's Have Fun!
Taking a little time to plan your vacation using these steps can help save you money and it can help you have a better vacation. By comparing all of the options, you'll know more about what's available and how other consumers have rated them. That usually means more fun and fewer surprises. Now that's a deal!