Save Money on Your Holiday Travels
Details

Written by

Remar Sutton

Category: Articles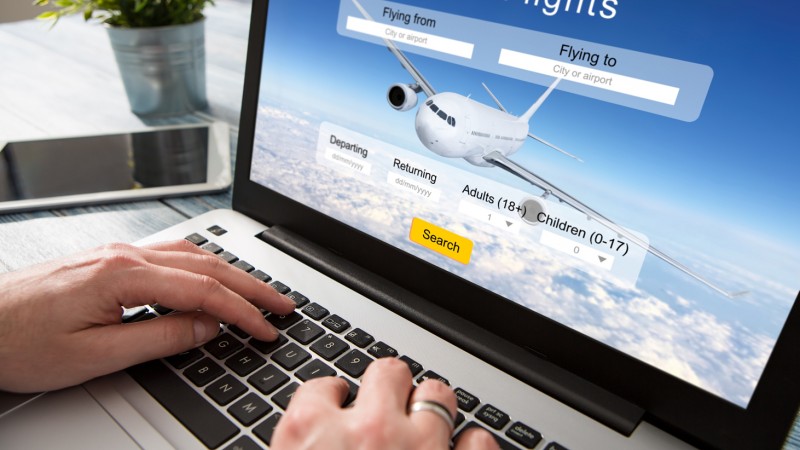 Are you planning to travel this holiday season? Then don't wait. Making reservations and other plans early can save you money and time. Here are tips to help you save money on airfare, lodging, and driving.
Consider taking these steps no matter how you plan to travel.
Consider taking these steps no matter how you plan to travel.
To avoid fees, get cash before you leave. If you need cash while traveling, use your financial institution's mobile app or website to find fee-free ATMs.

Let your financial institutions including credit cards issuers know that you will be traveling and where. This is particularly important if you are traveling internationally. Using your cards outside of your normal pattern may cause you problems if you haven't informed your financial institutions.

Look for discounts. AAA, AARP, and other membership clubs have travel deals and discounts. Groupon and other deal sites may help you find a bargain.

Save on data usage with all of your devices by using wi-fi whenever possible. But remember to use a trusted secure connection for any transactions requiring personal or financial information.
Airfares
These strategies may save you a time-consuming and frustrating search for a low airfare.
Search google/flights to see all of the carriers that serve a route. Note that Southwest Airlines and Allegiant Air aren't included on most online travel sites or aggregators, the exception is airfarewatchdog.com.

Search for flights multiple times over multiple days. Because tracking may affect pricing, limit online tracking capabilities on your search by using a private/incognito browser window and with and without clearing your cookies.

Online travel sites or aggregators may not have access to all fares nor may they have the lowest price. There may be advantages for booking directly with an airline so check their website.

Be flexible about the date, day of the week, time of day, and the airport. Prices can vary between flights on the same day, between airports, and days.

Consider buying two one-way tickets. Combining one-way tickets on different airlines could get you a cheaper fare.

Use price alerts to receive notification if the price falls.

You have 24 hours after paying for a flight to cancel without penalty as long as you are not traveling for at least a week. So continue checking during that 24 hours to see if a better deal is available.
Lodging
There are so many choices for lodging such as hotels, B&Bs, and private accommodations. These ideas can help you identify your best options.
Do you only need a place to sleep or are you looking for specific services? Are those services included in the rate or is there a fee for them? Believe it or not, the fancier hotels tend to have more fees.

A hotel's website can be useful for researching rates, viewing photos of the rooms and location, checking out the amenities, getting directions, and local information.

Call a hotel directly for deals or special rates, not the company's 800 number listed on the corporate website. You may be able to negotiate a lower rate if you are traveling by yourself.

Consider all costs associated with the stay. Will you need a rental car because the lodging isn't near where you are going to go? You may save money by staying closer to your destination and not renting a car.

Use caution when looking at reviews. Check who is allowed to write a review as some sites allow anyone to provide a review. More reviews are better as that will lower the impact of an atypical review.
Driving
For many trips, driving can be a great way to save money. Consider these aspects of driving costs when comparing to other modes of transportation.
Make sure that you have serviced your vehicle before you leave. These gas mileage tips from fueleconomy.gov can help you save money.

Plan your route using the information on the National Traffic and Road Closure Information site from the U.S. Department of Transportation. This site has links for traffic conditions and travel information for all 50 states.

Calculate the cost of gas for your trip using this gas cost calculator from AAA. Or find an alternative fuel station using the link on this site or download the app.

Consider gas brand loyalty programs that provide discounts or coupons.

Consider paying cash instead of using credit. That could save you as much as 10 cents a gallon at some stations.

What meals will you need on your trip? Will you need overnight lodging on your driving trip? Don't forget to include these costs when estimating the cost of your driving trip so that you can compare to other transportation options.
For More Information
For more money saving tips check out these reports and sites.