Chip Shortages May Impact You in More Ways Than You Think
Details

Written by

Remar Sutton

Category: Articles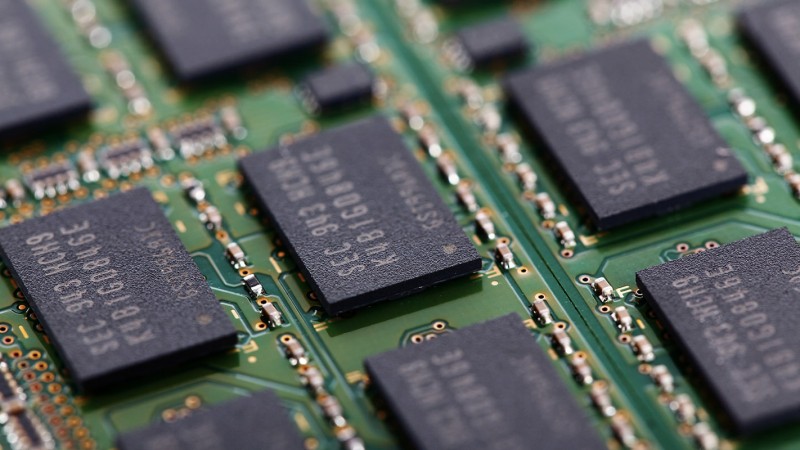 The shortage of semiconductor chips has been in the news frequently this year. Smartphones, computers, and other digital devices aren't the only products that use these chips. Cars, appliances, toys, game consoles, medical devices, and many other products use them too. The shortage may impact you in ways you don't expect.
Since chips are used in so many products, demand for all kinds of chips has been increasing.
Causes of the Shortages
Since chips are used in so many products, demand for all kinds of chips has been increasing. The pandemic caused such an increase in demand for computers, appliances, and other digital devices that the world-wide chip manufacturers can't keep up with the demand. The current factories are working at capacity. Building new factories is extremely expensive and can take up to 2 years to complete.
Some other causes include:
Factories can be impacted by natural disasters such as extreme weather and water shortages, which has happened in several countries this year alone.
Delays at factories due to the pandemic.
Lack of workers, which isn't just a U.S. problem.
Shipping bottlenecks that affect materials as well as the completed product.
For a more detailed look at the chip shortage, read this article from Wired.
Car Manufacturers
Car manufacturers have been particularly hard hit. They expected the demand for new cars to slow during the pandemic, so they reduced or even canceled their orders for chips. The demand did slow at the beginning but picked back up. But now they have to wait their turn for their new chip orders to be filled.
Fewer new cars cause a shortage of used cars since people aren't selling their current cars. Another usual source of used cars are the cars returned when a lease ends. But with the lack of new cars, many consumers are buying their leased cars instead.
Fewer used cars mean higher prices. Higher prices mean higher monthly payments, longer loan terms, or both. For some households, the purchase of a car may now be out of reach, which could impact their ability to get to their job.
In addition, rental car companies are buying used cars instead of selling them because they can't get enough new cars. This impacts consumers because there are fewer cars available to rent and higher rental prices.
Unless you must absolutely buy a car now, wait until the situation improves. If you must buy now, watch our video New Tricks of the Trade in the Car Buying World.
Appliances, Toys, TVs, Smartphones, Computers, and Electronics
The chip shortage has impacted many industries. That has led to reduced availability and shortages of many different products. Numerous products use chips, such as power-control circuits, microcontrollers, and sensors, even if they aren't considered digital devices or don't connect to the internet.
Impacts include:
Appliances typically have various controllers. Those digital displays and touch pads use chips too.

Electronic toys. Many other toys use chips, particularly those that move or talk.

Any electronic device. Examples include TVs, smartphones, landline phones, basic cell phones, desktop computers, laptop computers, tablets, home audio, home theater, cameras, headphones, game consoles, video doorbells, home security systems.
The result of product shortages is higher prices, few discounts, and long waits for backordered items. Planning ahead will save you time and money.
Watch Out for Scams
As usual, the scammers are taking advantage of the situation. Here are a few tips to help you avoid the scams.
If the deal is too good to be true, it probably is. With these types of deals, you either receive a counterfeit product, a product that doesn't match the description, or nothing at all.

Buy from reputable, established vendors.

Don't click on links in emails, text messages, or ads. Go directly to the site instead.

Pay by credit card or payment app.
Avoid getting caught in a scam by taking your time to check out the product and the seller.