What You Should Know About Payroll Cards
Details

Written by

Drew Guthrie

Category: Articles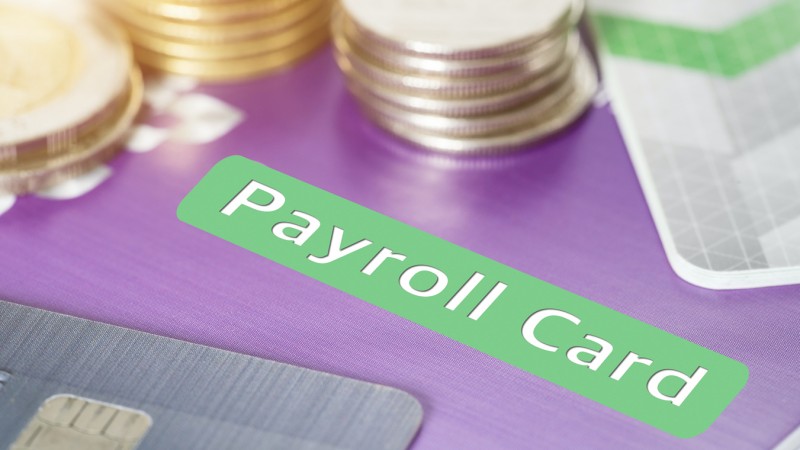 A payroll card, also called a pay card, is a prepaid card that is used to provide an employee's wages each payday. It is typically reloadable so an employee doesn't receive a new card each payday. It is used as an alternative to paying an employee by direct deposit or paper check.
Remember that you have a choice, so don't be forced into choosing a payroll card.
A payroll card works the same way as a debit card and can be used anywhere that debit and credit cards can be used, including ATMs.
For employees without a bank account, a payroll card can be a better option than paying check-cashing fees or having large amounts of cash.
Do You Have to Accept a Payroll Card?
No. Federal law requires that an employer must give you a choice on how you receive your wages. Choices may include a paper check, direct deposit to a payroll card, direct deposit to a bank account, direct deposit to a prepaid card you choose, or cash. State law determines what choices an employer must provide you or if they must obtain your written consent before paying you with a payroll card, though not all states have specific payroll card laws.
In some states, an employer is allowed to provide only electronic payment of wages so you may not have the option of a paper check or cash.
You aren't locked into the payment option you chose. You can change it by following the procedures specified by your employer.
Are There Fees Associated with Payroll Cards?
While many state laws require free access to some or all of the money on your payroll card, fees may be charged to use certain card features. You should be provided with the card's terms and conditions including information about any fees. For example, a fee may be charged for out-of-network ATM withdrawals, receiving paper statements, checking your balance, making a purchase, or replacing a lost or stolen card. Payroll cards do not typically charge a monthly maintenance fee.
What If My Only Options Are Electronic Payments?
Consider a bank account from a local bank, credit union, or possibly an online bank. Locally based financial institutions may be a good option. Compare the monthly fees between the payroll card and several bank accounts. Decide which will cost you less each month.
If you are a student, many financial institutions have an account for students that have few or no fees.
Bottom Line
Remember that you have a choice, so don't be forced into choosing a payroll card. Only you know what the best choice is for you.
For More Information
Check out the payroll card laws in your state by using this map from the law firm of Womble Bond Dickinson. It shows the statutes and regulations affecting payroll cards for each state.