Why Not Buy a Car on eBay or Another Online Auction Site?
Details

Written by

Remar Sutton

Category: Articles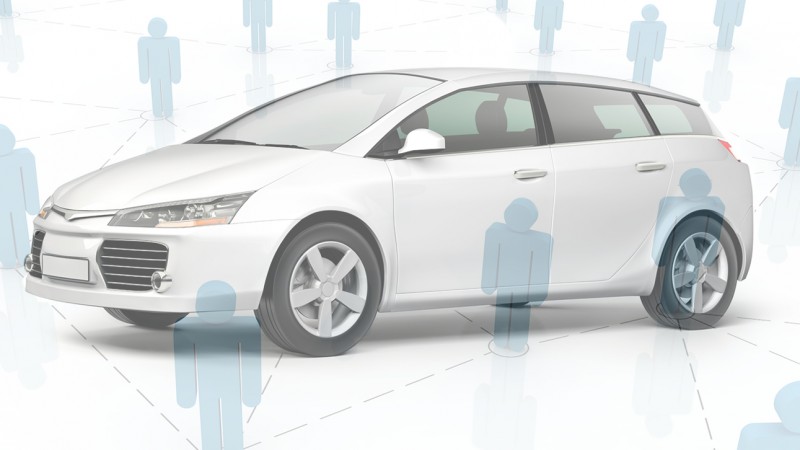 eBay has become the gorilla of vehicles sales virtually overnight—they've facilitated over three million vehicle sales since starting their program. What's not to like about that?
A lot of things. Before you head to the eBay site even just to poke around, think about this:
I personally wouldn't buy a car online from anybody, and certainly not at eBay or another auction site.
When you buy on eBay, you're typically buying "sight unseen."
You usually don't get to drive the vehicle.
You're typically buying from total strangers, and they are usually far away.
Two Notable Quotes
Listen to two of the players in the eBay market:
"Every 60 seconds, someone buys a car or truck — sight-unseen — on eBay Motors." This quote comes from Steve Hass, Senior Manager for Vehicle Sales at eBay Motors. Did you notice the emphasis on "sight-unseen"?

Why would Mr. Hass emphasize "sight-unseen"? In my opinion, he points this out because he's talking to sellers of vehicles—not buyers. A seller with a problem vehicle just loves to hear that a buyer can't see the vehicle. But smart used auto buyers never make an offer on a used vehicle until they have examined it and taken it for a test drive. Smart buyers also have a used car checked out by an independent mechanic or diagnostic service.

"75% of all vehicles sold on eBay Motors are sold to out-of-state customers." This quote comes from "The Secrets of Selling on eBay Motors," a training program sold by "DealersEdge." DealersEdge is a big trainer of auto dealerships; they teach selling techniques.

Why would a company want to say that "75% of all vehicles on eBay Motors are sold to out-of-state customers"? In my opinion, this statistic appeals to sellers of used vehicles because it's very hard for a dissatisfied customer to go after an out-of-state seller.
"Sight unseen" and "out-of-state" buyers and sellers describe most transactions on all auction sites. eBay Motors is just the biggest. And the potential dangers are the same for all sites.
Buying a car that you can't give a hands-on examination and that you can't test drive is not a smart idea even if you are buying from a scrupulously honest seller. Unfortunately, many legitimate sellers may still be trying to hide something about their vehicles. In addition eBay and other online auction sites attract scam artists eager to steal your money and, often, personal financial information.
The Anonymity of eBay and Other Auction Sites Attracts Scams
Although auction sites like eBay and online auto sellers like AutoTrader.com have security measures in place and provide tips for avoiding scams, the online marketplace is just too wide open to prevent many types of scams. Openness helps facilitate trading but it also lets the bad guys in, too. And the thieves have gotten very crafty.
Take this popular scam for example. The fake "seller" lists a very attractive luxury vehicle at a very good price—and to reassure the buyer he provides a slick website with lots of pictures and details, even a location and vehicle identification number and symbols of Internet security services. The vehicle appears to be just what the seller represents. But in fact, the seller has "borrowed" the facts of a legitimate vehicle and created a slick site just to get the buyer to fall for their recommendation of an "escrow service." The "escrow service" is fake; the goal is to steal the would-be buyer's cash. The variants of this fake escrow scam are numerous but many involve wiring money or other forms of electronic funds transfer.
What About Buying a Vehicle Online from a Local Seller or Dealership?
Almost every dealership in America now has a website, and most promote "Internet" or "Web" sales. Many sites I've examined recently use language that goes something like this: This price available only to our Internet customers—call Mr. Friendly Salesman our Internet advisor to lock in your price. Or perhaps, the site asks you to fill in a form or send an email. What's the point of this approach? The seller wants to lock you down—to get you to agree to "buy a car today"—sight unseen of course, except for the pictures on the website. The tactic is called "Spot Delivery" and you can read about it in our Car Buying Guide.
A Tip: Use the Internet to shop the inventory of local dealerships and the vehicles offered for sale by private sellers in your area, but always insist on an in-person inspection, a test drive, and an independent diagnostic evaluation before buying.
What to Do If You're Going to Shop for a Vehicle at an Online Auction Site, Anyway
I personally wouldn't buy a car online from anybody, and certainly not at eBay or another auction site. But if you're going to even think about buying online, do this:
Follow the regular used-car buying steps of our Car Buying Guide on this web site.
Don't buy a used or new vehicle sight unseen.
Don't buy any used car, from eBay or any online site, without having it inspected.
Slow down! Ask questions. Do your homework.
Watch out for payment scams. Pick an escrow service yourself (eBay, for instance, provides one); don't accept the seller's recommendation blindly. Don't agree to wire or electronic funds transfers.
There's an old rule in the car business: You keep the good used cars and dump the bad ones.
eBay and other auction sites, unfortunately, may be sites where some bad people are trying to dump a lot of bad cars. I'm sure eBay and other auction sites hate that as much as I do. Make sure you're not a victim of that dumping—or of the thieves that sneak on to such sites.